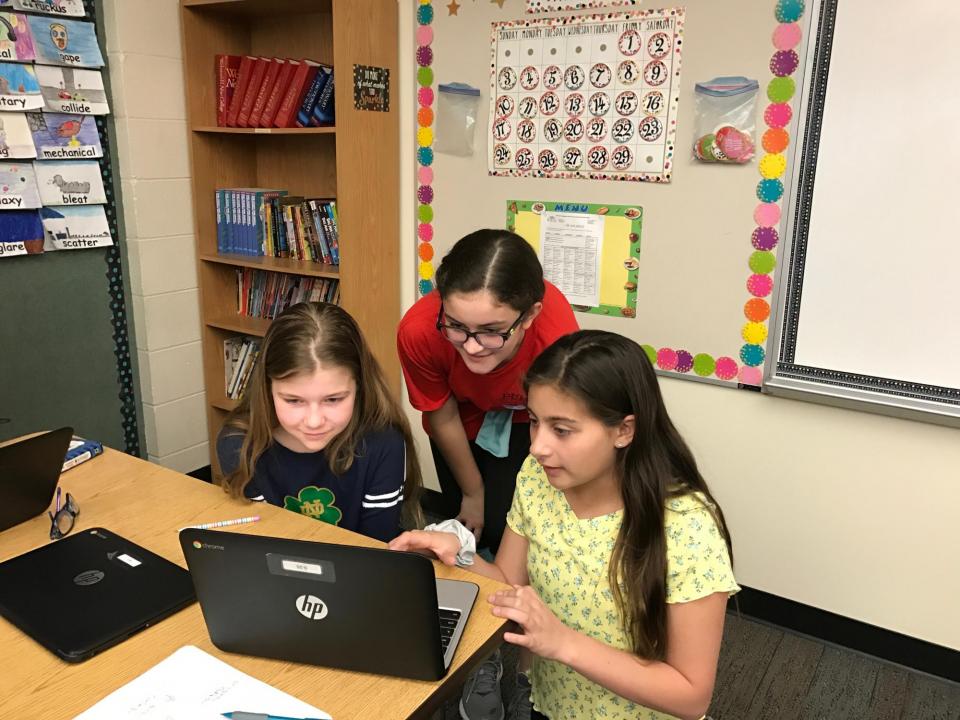 Keeping students engaged on the day before Spring Break is always a challenge! But Ms. Lebiedzinski came up with a way ...
She had her fifth grade math class create programs to teach to Mrs. Hoppers' fourth grade math students; the programs were all about adding and subtracting integers. Click to see the photo gallery below.
A few of the fifth grade students took it a step further by challenging themselves to create a program that would teach the coordinate plane. Programs included a teaching component and an assessment component.
The skills that were introduced through the programs will help the fourth graders as they investigate some pre-algebra concepts after classes resume after Spring Break. 
To download high resolution jpg files from the photo gallery below, just simply click the "DOWNLOAD" button on the bottom right-hand corner of the photo while viewing it in the Photo Gallery function. We are happy to provide this service to you free of charge.